September 6th to 9th - Loughborough, United Kingdom
2018 ASHRAE Region XIV Chapters Regional Conference & Exhibition
Travel to Loughborough
Loughborough is located in the heart of England. It is about 110 miles to the north of London, and 80 miles to the South-east of Manchester. The town is well served by train and motorway connections. The East Midlands Airport is a bustling international airport with flights to many European cities. It is mere 7 miles away from the conference venue.
The map below shows the locations of the major airports in the UK, from which transit can be made by train to Loughborough. Click on each airport to find out more. You can also use the link to the National Rail's website to check train timetables and book tickets in advance.
Useful Links:
---
Accommodation
---
Your Conference Pass will include the prebooked stay at four-star Burleigh Court for two nights. Should you prefer to make your own accommodation arrangements, you can go "a la carte" with the conference registration.
A range of accommodation options is available in Loughborough, including the Link Hotel (3 stars) and the student's residence that are close to the conference venue. Use the links below to check accommodation options.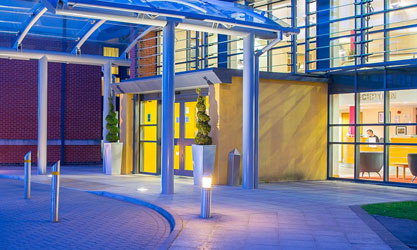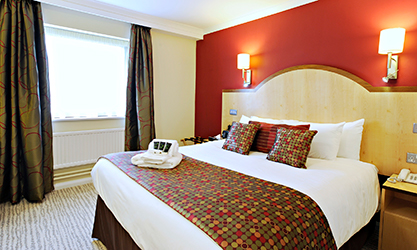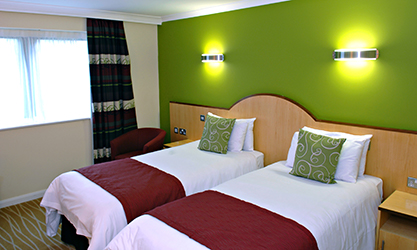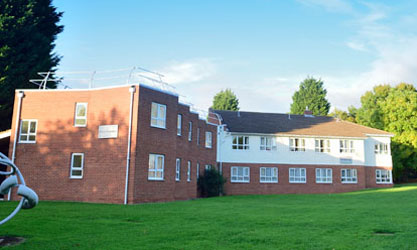 Burleigh Court Hotel and Student Residence
The Conference Venue
---
The CRC and the adjoint Technical Conference will be held at the West Park Teaching Hub of Loughborough University. For detailed room guide, please go to the Programme page.